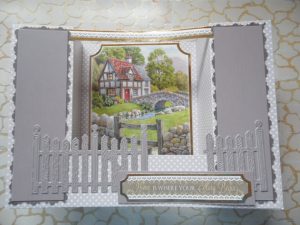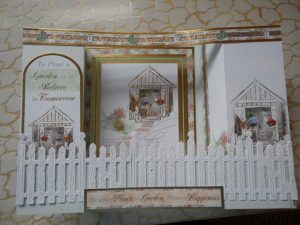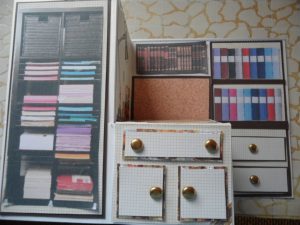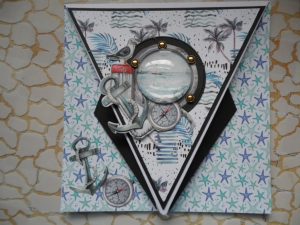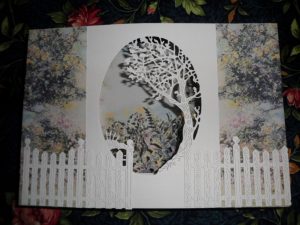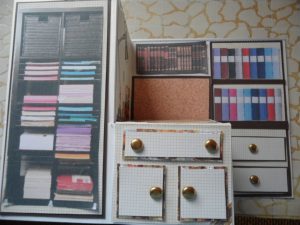 This is perhaps my favourite card to make at the moment
It takes a long time but is worth the effort. There are lots of panels to add mats and layers to.
The designs were from Pollyanna Pickering and the background paper was one I created with My Craft Studio Elite.
This was a set of three cards stitched from a pattern by Form-a lines.
The designs were stitched onto plain rectangular panels and then die cut afterwards. If you die cut before stitching there are a lot of places your threads can snag on the intricate cuts, plus there is a chance you can damage the delicate border. Die cutting the design afterwards you run the risk of cutting some of the threads that are close to the edges, but the bits I had to re-stitch were minimal